Zoom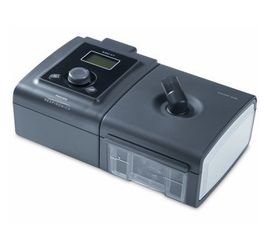 Philips Respronics Bipap ST ON RENT
BiPAP technology with SmartCard
Brand:
Philips Respironics
Product Code:
Philips Respronics Bipap ST
Availability:
5
Field One:
AVAILABLE ON RENT At Lowest Price CALL NOW!
Field Two:
Price on Request
AVAILABLE ON RENT At Lowest Price for 30 days.
For Delhi/NCR And Jaipur Call :- 9899695547,09314248450
Philips Respironics's Bi-PAP S/T is the first noninvasive device to combine Respironics' proven BiPAP technology with SmartCard for use with Encore Pro. It offers a straight forward user interface to enhance the patient compliance during its usage in different respiratory conditions.
Features:
Adjustable Bi-level pressure delivery system.
Compact & light weight.
Easy to use.
Smartcard facility for data retrieving.
Digital Auto-Track system.
Adjustable Rise Time facility.
Integrated alarm system.
Write a review
Your Name:
Your Review:
Note: HTML is not translated!
Rating:
Bad
Good
Enter the code in the box below: