Sale
Zoom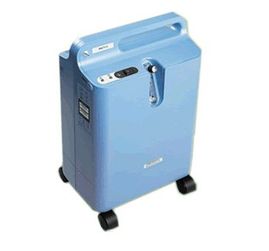 Philips Respironics EverFlo On Rent Per Month
Philips respironics Everflo on rent per month
Brand:
Philips Respironics
Product Code:
PR EverFlo
Availability:
4
Field One:
Available on Rent of Rs. 4,000 Per Month. Call Now - 9899695547,09314248450
Field Two:
For Delhi/NCR , Jaipur,Jodhpur,IUdaipur,Kota,Ajmer,Bhilwara Also Available On Rent
Why & When should we rent Homecare Medical Equipment?
When a Patient or their Caregiver (Buyer) can't afford to buy equipment.
When user or their Caregiver does not need the equipment for a long time- May be not more than 3 -6months
Or else –we need to analyze/try the equipment for short period
Pros & Cons of renting equipment for a particular duration of time.
Pros
Low finance cost acquisition of the equipment
No big investment and maintenance cost incurred
No recurring expenses
Cons
Loss making for those who have to use the equipment for longer duration ( may be more than 6 months)
An investment of a sizeable money for middle class.
Maintenance cost
Other Practical Option offered by MediKart:
Buyback option from those – who have bought and used the equipment for a particular time- we have a commercial policy of buying back the equipment from the user on a value judged on the basis of usage and condition of the equipment.
(We offer buy back option on selected medical equipments **- For details and discussion – Please Email: enquiry@medikart.co.in)
This is how the buyer gets Value for its money in an inflationary environment .
Available on Rent
Delhi NCR & Jaipur
Rs.120 Per Day** approx T&C Apply.
Call:-+91-9999136977 , +91-9899695547
The ultra quiet EverFlo Q includes all of the great features of the original EverFlo Oxygen Concentrator in a quieter model. At just 40 decibels typical EverFlo Q is one of the quietest concentrators on the market. Its small form factor, advanced motor, low power usage, and lightweight, durable construction make it one of the easiest, most convenient, and most popular concentrators available.
POWER SAVING & TROUBLE FREE
Ever Flo Q is designed from the ground up to deliver consistent trouble-free performance and reduce overall oxygen therapy costs. Its advanced motor provides 5 LPM of Continuous Flow Oxygen, while using less electricity and producing less heat, than most other stationary oxygen concentrators; so EverFlo Q costs less to run saving you money every day.
CONVENIENT DESIGN & QUALITY CONSTRUCTION
A recessed flow meter and metal cannula connector mean EverFlo Q is less prone to accidental breakage; while a convenient internal storage cabinet lets you store away extra tubing. EverFlo Q's easy-to-use humidifier bottle holder, with velcro holding strap, is compatible with all standard bubble humidifiers. And it provides a trouble free connection for the humidifier and oxygen tubing at the top of the unit where it's most convenient.
AT HOME IN THE HOME
Using oxygen therapy has traditionally been restrictive, requiring frequent bottle changes or heavy, noisy concentrators; but with the EverFlo Q you can finally be free of power hungry concentrators or inconvenient bottles. One of the biggest factors that separate the EverFlow from its competition is size. At just 31 pounds EverFlo Q is small, light and inconspicuous so it fits easily into the home without disturbing daily life, and it's easy to transport wherever it's needed.
SIMPLE TO USE & EASY TO MAINTAIN
EverFlo Q's inteface panel has a simple on/off switch and rotating Flow Meter Knob for easy control without confusing extras. Three indicator lights (green, yellow, red) and audible alarms help ensure your concentrator is working properly. As an extra safety precaution, choose the optional OPI (Oxygen Percentage Indicator). With OPI a light on the front of the unit will turn orange and sound an alarm if oxygen levels ever deviate from acceptable purity levels.
SPECIFICATIONS
PRODUCT INFORMATION
Manufacturer :

Philips Respironics

In The Package :

EverFlo Q Oxygen Concentrator, Compressor Intake Filter, Micro Disk Filter, 10 Nasal Cannulas, Humidifier Connector Tube, 2-Year Manufacturer's Warranty, and Printed Patient Manual. Oxygen Percentage Indicator and Extras included depending on Bundle selected during checkout.

Part Number(s) :

1020014 (Concentrator with Oxygen Percentage Indicator), 1020015 (Concentrator without OPI)

Manufacturer's Warranty

: 2 Years

Typical Country of Origin : ​

United States of America
PHYSICAL SPECIFICATIONS
Size (Approximate) :

23 x 15 x 9.5 Inches

Weight (Approximate) : ​

31 Lbs
PERFORMANCE SPECIFICATIONS
Continuous Flow Settings :

.5 to 5 LPM

Oxygen Concentration :

93% (+/- 3%) at 5 LPM

Sound Levels (Average) :

≤ 40 dBa

Altitude :

Up to 7,500 Feet

Tubing & Cannula Length :

Not Specified

Humidification :

Compatible with Standard Bubble Humidifier Bottles

Filters :

External: Air Inlet Filter
(Replace on average every 2-Years)
Internal: Micro Disk Filter
(Replace on average every 5-Years)

Alarms : ​

Proper Operation, System Malfunction, No Power, Impeded Oxygen Flow, High Oxygen Flow, (Optional) Oxygen Percentage Indicator with Alarms at 82% and 70% Purity.
POWER SPECIFICATIONS
Power Consumption(Approximate) :

350 Watts Average

AC (Wall) Power :

120 VAC (±10%), 60 Hz

DC (Mobile) Power :

Not Available

Product Image is for representational purpose only.
Write a review
Your Name:
Your Review:
Note: HTML is not translated!
Rating:
Bad
Good
Enter the code in the box below:
Sale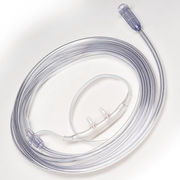 Rs.850 Rs.750