Sale
Zoom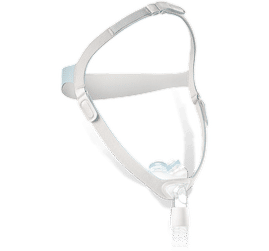 Philips NUANCE GEL PILLOWS NASAL MASK
Philips NUANCE GEL PILLOWS NASAL MASK
Brand:
Philips Respironics
Product Code:
Philips Respironics -NUANCE GEL PILLOWS NASAL MASK
Availability:
5
Field One:
SIZES AVAILABLE LARGE,MEDIUM,SMALL
A new standard...
...A new choice.
With the Respironics Nuance, you can now experience the greatest comfort and seal. The gel pillow causes less nasal discomfort than Nuance is the industry leading pillow masks.
It is designed to help patients succeed by providing a more comfortable and familiar feel. With the greater comfort and seal of gel pillows, the ability to fit many different size nostrils and choice of a fabric or gel frame. Nuance is truly the new standard in nasal pillows.
Features & Benefits:
Gel Pillows for a better seal and comfort
Patients indicated Nuance causes fewer and less severe red marks than the industry leading pillows mask
Non-slip headgear stays in place during the night
Light-weight, flexible tubing
Conforms to different size nostrils
Comes with Small, Medium, and Large Nasal Pillows
Write a review
Your Name:
Your Review:
Note: HTML is not translated!
Rating:
Bad
Good
Enter the code in the box below: