Sale
Zoom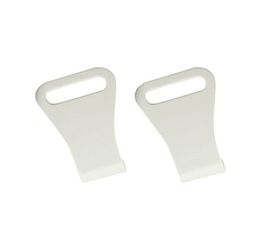 Headgear Clips for TrueBlue Nasal & Amara Full Face Masks
Headgear clips for TrueBlue Nasal and Amara Full Face Masks
These are the replacement headgear clips for the TrueBlue Gel Nasal CPAP Mask and the Amara Full Face masks. Two clips come in a pack.
The Headgear Clips for the TrueBlue Nasal Mask by Philips Respironics will enable your headgear straps to be easily and rapidly detached from the headgear body.
These clips are incredibly easy to use - they snap into and out of place simply - and they will detach your straps without disturbing the unique fit you've created by way of adjustments.
These clips are very lightweight and are composed of a soft, flexible plastic material. Two clips are included in this package.
The headgear clips are compatible with both the TrueBlue Gel Nasal Mask with Headgear and the Amara Full Face Mask with Headgear by Philips Respironics.
Features :
Compatible with the TrueBlue nasal mask and Amara full face mask by Respironics
Enables patients to detach headgear straps quickly and easily
Lightweight
Composed of soft and flexible plastic
Includes 2 clips per package
Clips snap into place easily
Preserves unique fit
Latex free
Write a review
Your Name:
Your Review:
Note: HTML is not translated!
Rating:
Bad
Good
Enter the code in the box below: