Sale
Zoom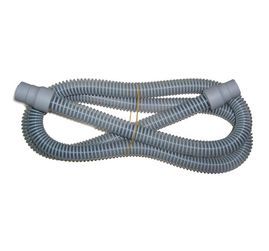 CPAP BIPAP Tubing
CPAP BIPAP Tubing
Brand:
RESmart BMC
Product Code:
CPAP BIPAP Tubing
Availability:
3
The Medical Grade Tubing with Silicone Cuffs by Philips Respironics will assist with humidification and also improve your overall therapy experience.
This medical grade Respironics CPAP and BIPAP tubing is roughly 20% lighter than standard tubing so you'll enjoy less pulling and drag during sleep.
This tubing boasts an impressive design, and with adequate care and maintenance can last up to 1 year! In addition, when coupled with a compatible insulation sleeve, this tubing by PR will eliminate condensation and prevent rainout.
Compatibility :
The medical grade tubing with silicone cuffs is an extremely versatile piece of equipment - it will work with almost every CPAP, APAP and BiPAP machine on the market
Features :
Approximately 20% lighter than standard tubing
Light design results in less pulling and disruption
Highly durable - will last between 8-12 months.
Works best with smaller/lightweight masks
Improves overall therapy effectiveness
Pure white color
Write a review
Your Name:
Your Review:
Note: HTML is not translated!
Rating:
Bad
Good
Enter the code in the box below: