CPAP Machines
These reusable Respironics filters are straightforward and...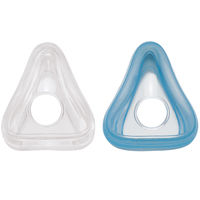 The amara full face mask continues to use a dual, gel cush...
Rs.3,600
These are the replacement headgear clips for the TrueBlue ...
This humidifier offers three levels of humidification (70,...
The Wisp CPAP Mask Frame by Philips Respironics is a super...
AVAILABLE ON RENT At Lowest Price for 30 days. For Delh...
Respironics Ultrafine CPAP filter for M Series and PR Syst...
Showing 1 to 7 of 7 (1 Pages)